Young K. Park
President and Chief Executive Officer
Mr. Park serves as CEO for both GeneOne Life Science, Inc. (KOSPI: 011000) and VGXI, Inc., a GeneOne company. Over the past 15 years, he has overseen the explosive growth of VGXI into the global leader in the manufacture of cGMP DNA plasmids central to gene-based biomedicines, including cell and gene therapies, and DNA vaccines.Read More » Mr. Park obtained a B.A. in Economics from Dickinson College, a J.D. from University of Pennsylvania Law School, and an M.S. in Finance and Applied Economics from Massachusetts Institute of Technology Sloan School of Management.Read Less »
Dorothy Peterson
Chief Operating Officer
Ms. Peterson joined the VGXI team in 2007 as the Director of Quality, responsible for both Quality Assurance/Compliance and Quality Control. She played an integral role in implementing the company's Quality System and was promoted to Vice President of Operations in 2011 and COO in 2018. Ms. Peterson came to VGXI with over 20 years of experience in the medical device industry, complying with FDA regulations in both startup and established organizations. Read More » Ms. Peterson relocated to Houston, TX from San Diego, CA where she was VP of Operations at Qualigen, Inc. which included the responsibility for quality and regulatory. While at Qualigen, she successfully submitted several 510(k) applications and led the company through multiple regulatory agency audits including ISO 13485 to gain the CE mark. Prior to Qualigen, Ms. Peterson was at Hybritech, Inc. (a subsidiary of Beckman-Coulter) for 14 years where she held multiple positions in both the quality and manufacturing organizations. Ms. Peterson received her Bachelor of Science in Biology from Sam Houston State University in Huntsville, Texas. Read Less »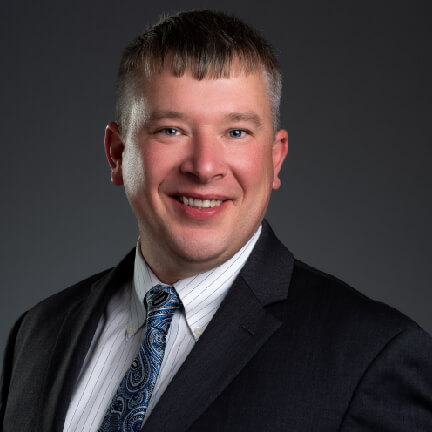 Jim Smith
Chief Accounting Officer
Mr. Smith joined VGXI as Chief Accounting Officer in 2023. Prior to VGXI he worked in public accounting, industry and consulting.  Mr. Smith has over 15 years of experience in accounting and leadership roles across a variety of industries and disciplines, including healthcare and manufacturing. Mr. Smith obtained a B.A in Business Administration-Accounting from West Virginia University, and currently holds designations for Certified Public Accountant (CPA), Certified Global Management Accountant (CGMA), and Certified Forensic Accountant (CrFA).
Jeff Whitmore
Chief Commercial Officer
Mr. Whitmore joined VGXI in 2023 as Chief Commercial Officer to expand commercial operations and the services offered to the molecular therapeutic marketplace. Jeff recently served as CCO at Genezen, a Cell & Gene Therapy CDMO focused on viral vector production. Prior to this, he has held a multitude of leadership positions such as Vice President of Commercial Operations at mRNA therapeutic CDMO, TriLink BioTechnologies Read More », part of Maravai LifeSciences, Biomatrica, a biostability technology company, and Singulex, a manufacturer of immunodiagnostics makers. Jeff is a disruptive entrepreneurial thinker with serial success in identifying a company's future value and positioning it for acquisition or public offering. Deep expertise in creating strategies, structure, global sales channels, and commercial teams that drive revenue to maximize corporate value. He skillfully tackles product development and operations to bring technologies to market, benefiting brands, clients, and investors.Read Less »
Brenda Reichert, SHRM-CP
Sr. Director, Human Resources
Ms. Reichert joined VGXI in 2001 and served as the Human Resources Specialist and Manager before being promoted to Director in 2016. As one of the original employees she possesses a wealth of knowledge on the company's history and has played a key role in developing VGXI's corporate culture. She is responsible for all areas of Human Resources for VGXI Read More » including handling employee relations, ensuring compliance with all applicable regulations, managing staffing needs, and overseeing employee onboarding and training programs. Ms. Reichert holds a Certified Professional certification from the Society of Human Resources Management.
Read Less »
Jeffrey Darnell
Sr. Director, Facilities
Mr. Darnell joined the VGXI team in 2001 as the Facilities Manager. He designed VGXI's production facilities and oversaw construction of 4 cGMP suites as well as the Process Development and Quality Control Laboratories. In Mr. Darnell's current position as Sr. Director of Facilities, he oversees all aspects of facilities maintenance and operations, repair, building code compliance, renovations, and construction activities for VGXI. His experience includes 20+ years in facilities management, construction, and maintenance of equipment, machinery, buildings and other facilities. Read More » Mr. Darnell has held previous positions with Lexicon, Gene Medicine, and Johnson Controls. He holds numerous certifications in Commercial HVAC Systems, Automation Control Systems, and critical PLC-Controlled Systems.
Read Less »
Jared Nelson
Director, Manufacturing
Mr. Nelson joined VGXI in 2007 and has served as VGXI's Manufacturing Manager since 2012. During his time at VGXI he has held multiple manufacturing positions and currently oversees all activities related to the production of clinical grade plasmid DNA pharmaceuticals. His responsibilities include coordinating and managing processes related to GMP cell banking, microbial fermentation, harvest and downstream purification, and GMP fill/finish operations for vialed products.Read More » Mr. Nelson has additionally played a critical role in enabling multiple expansions and upgrades to VGXI's GMP manufacturing suites. Before joining VGXI, Mr. Nelson served in the US Army for 15 years where he was awarded the Bronze Star with Valor for actions in Iraq. He successfully completed both the US Army Ranger School and The Sapper Leader's Course. Mr. Nelson received his degree in Biotechnology from Lone Star College in Conroe, Texas.
Read Less »
Stephen Rodriguez
Director, Process Development
Mr. Rodriguez joined VGXI in 2007 and has extensive experience in plasmid DNA manufacturing. As a core member of both the Process Development and Manufacturing teams, his focus has been towards increasing plasmid yield and quality in both upstream and downstream facets of production. He has played a critical role in identifying, testing, and implementing disposable technology and executing scale up into the cGMP manufacturing facility. Read More » Mr. Rodriguez also represents VGXI as the SME for technology transfer for Phase III/commercial production of plasmid DNA. Mr. Rodriguez holds a Bachelor of Science degree in Biological and Physical Sciences from the University of Houston.
Read Less »
Christy Franco, Ph.D.
Director, Business Development
Ms. Franco joined VGXI as Business Development Manager in 2014. Prior to VGXI she worked for several years as Director of Research and Product Development for an early stage gene therapy platform company, Twister Biotech. Ms. Franco has over 8 years of laboratory experience covering areas of gene and cell therapy, fermentation process development, and biomaterial design and characterization.Read More » During her time in industry Ms. Franco has also acquired in-depth business development, marketing, and sales experience. Ms. Franco obtained her Bachelor of Science degree in Biomedical Engineering from the University of Texas at Austin, and holds a Ph.D. in Bioengineering from Rice University in Houston, TX.
Read Less »
Ramu Rameswaran
Director, Quality Control
Ms. Rameswaran joined VGXI in 2007 and has overseen VGXI's Quality Control team since 2012. She has 18 years of previous experience in the Pharma and medical device industries, working in a GMP environment at companies including GlaxoSmithKline, Bristol-Myers Squibb, and Kensey Nash Corporation.Read More » Her primary responsibilities at VGXI include QC assay coordination, environmental monitoring, oversight of in-process, release, stability, and raw material testing, assay validations, review of testing records, and assistance with regulatory submissions. Ms. Rameswaran received her Bachelor of Science degree in Chemistry from West Chester University and is a member of the American Chemical Society.
Read Less »
Shane Johnson
Director, Quality Assurance
Mr. Johnson joined VGXI in 2003 and has overseen VGXI's Quality Assurance team since 2012. He came to VGXI from Tanox where he served as a Quality Control Analyst. Mr. Johnson's primary responsibility is maintenance of the VGXI Quality system. Read More » This responsibility includes reviewing and approving batch records, specifications, sampling plans and labels, assisting with regulatory submissions, coordinating equipment validation activities, conducting internal and vendor audits, and management of the quality training program. Mr. Johnson received his degree in Biotechnology from Lone Star College in Conroe, Texas.Read Less »
Justin Smith
Director, Marketing
Mr. Smith joined VGXI as the Director of Marketing in 2023. Prior to VGXI, he led Discovery Life Sciences' global marketing efforts for their cell and gene therapy business unit, AllCells. Justin has over 13 years of experience in leading marketing programs and commercial operations within the life sciences, including 5 years of active-duty military service in the United States Marine Corps. He specializes in positioning cell and gene therapy solutions as well as launching highly technical CDMO products and spearheading collaborative partnerships across the biotechnology industry. Read More » Justin holds a Master of Business Administration (MBA) degree from the University of California at Davis and a Bachelor of Arts (BA) degree in Political Science from Columbia University in New York City.Read Less »
Greg Cogburn
Sr. Manager, Manufacturing
Mr. Cogburn joined VGXI in 2010 and has served as VGXI's Manufacturing Manager since 2019. He has held multiple positions within the manufacturing department and currently oversees all GMP processes for production of plasmid DNA, from cell banking, upstream and downstream production, to fill/finish operations. Mr. Cogburn maintains a heavy focus on cGMP compliance to ensure VGXI produces the highest quality clinical grade plasmid DNA. Read More » He has been instrumental in implementation of single-use technologies and process improvement in downstream production, as well as validation of processes and equipment used in production. Mr. Cogburn received his Bachelor of Science degree in Microbiology from the University of Oklahoma.
Read Less »